12/30/2022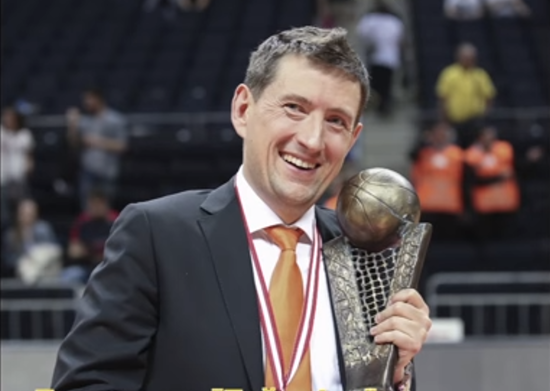 General Manager of BC UMMC was awarded the distinction of the Sverdlovsk region "Sporting Prowess"
By the decree of the Governor Yevgeny Kuyvashev of December 27, 2022, General Manager of the Basketball club UMMC Maxim Ryabkov was awarded with the distinction "Sporting Prowess" for the merits and achievements in the sphere of sports education, physical culture and sports in the Sverdlovsk region.
Maxim Ryabkov has held the position of BC UMMC General Manager since 2006. Under his leadership our club took part in organization and carrying out Final Eight and Final Four of Euroleague Women and Russian Cup; international tournaments of the European Super Cup, World League Women and UMMC Cup, as well as Russian Super Cup; and matches of Russian National team in qualifiers for the European championship and youth tournaments.
The name of Maxim Ryabkov is connected with the main victories of the UMMC basketball team, which became the 5-time Euroleague champion (2013, 2016, 2018, 2019, 2021); the 13-time Russian champion ( 2009, 2010, 2011, 2012, 2013, 2014, 2015, 2016, 2017, 2018, 2019, 2020, 2021); the 4-time winner of the European Super Cup (2013, 2016, 2018, 2019); the 9-time winner of the Russian Cup (2021,2022); and the 6-time winner of the international tournament "The UMMC Cup" (2012, 2013, 2014, 2015, 2016, 2018).
We heartily congratulate Maxim Ryabkov, wishing him boundless energy for implementation of the most ambitious plans, and success in his future work for the benefit of the Russian sport.