News
03/13/2020
UMMC players gave lessons of geography, French and English languages
Tonight the Champion of Russia and EuroLeague UMMC players put the ball aside and gave few lessons in gymnasium № 212.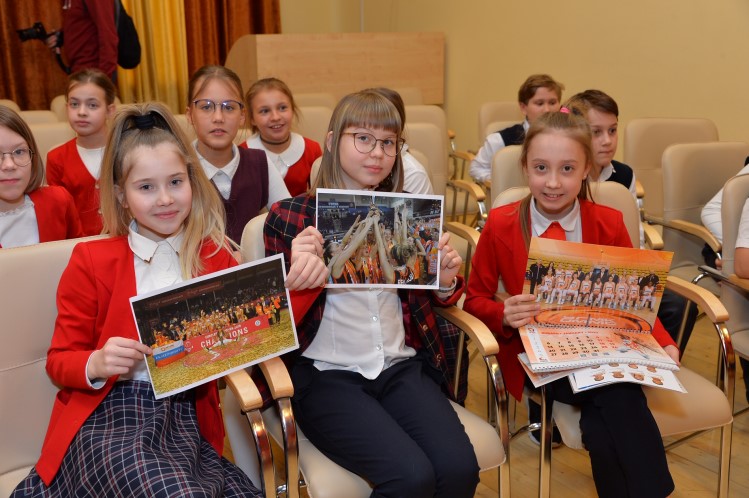 It was a new experience for the basketball players to conduct lessons at school and act like teachers. Well, let us not take into consideration the basketball master-classes that Foxes used to give every year on a regular basis to all kinds of players of all ages and professional levels.
All lessons were a part of a regular school academic program. The players got ready for the meetings with kids, however in spite of it all of them were excited about the opportunity to face and talk to children.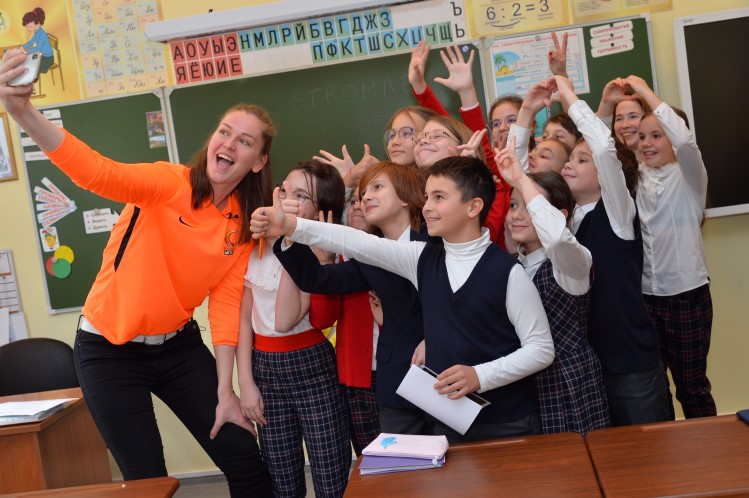 The fourth and ten graders got an opportunity to have a foreign language class with a native speaker. Emma Meesseman spent her time in the class playing with the kids and helped to improve their knowledge of French by siting poems. Jonquel Jones gathered a big folder of different academic literature and it was very useful during her lesson of English in the tenth grade. Evgeniia Beliakova gave a lesson of geography and shared her knowledge about North America with the pupils of the seventh grade. At first, she was very excited and tried to hide her agitation behind strict glasses in elegant settings:
- I had a communicative and a curious class and I worried in the beginning. I respect the teachers and appreciate the hard work they do. In order to teach, you must learn the same things twice. I enjoyed being the geography teacher tonight. It would be a great pleasure to do it once again. It is a great experience.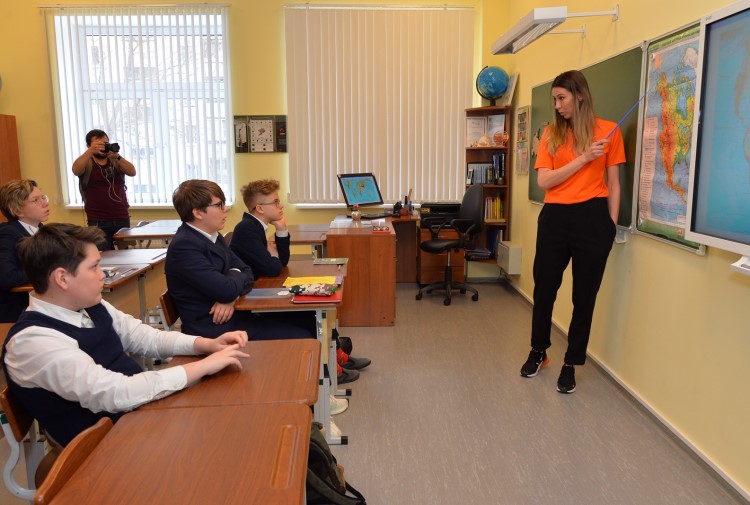 The scholars also said that they had a great time and asked their new extraordinary teaches to come again.
- We had an interesting time at the lesson of English. We talked about the natural calamities. Jonquel told us a lot of new interesting things and explained few new words. It was big pleasure to talk to her. In the end of the lesson, we talked about her life and her homeland – Bahamas. It was very interesting – said the ten-graders after the lesson.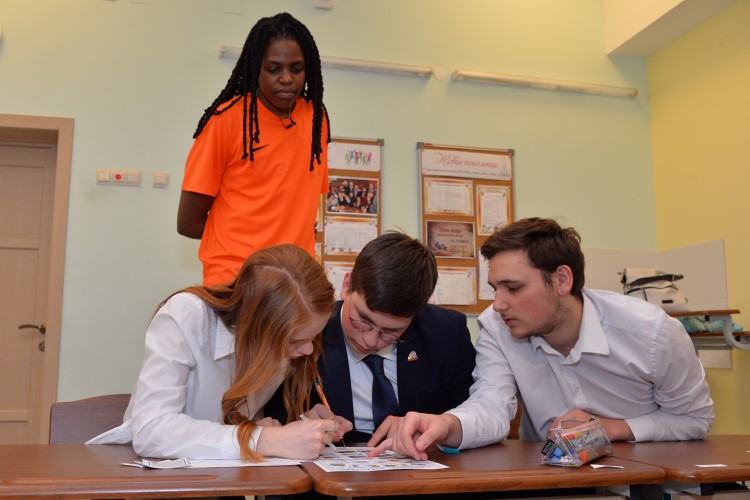 -The kids were wonderful and we had a great time together. They are one-step ahead of us, because they want to know and study foreign languages. They have all doors opened and I have no doubts that all of them will have a brilliant future – summed up Jonquel Jones after a day in gymnasium.