News
03/04/2020
UMMC blew out Dynamo Kursk in the domestic championship match
An acting Champion UMMC competing in the second round of the Russian Premier-league regular tournament took down Dynamo Kursk.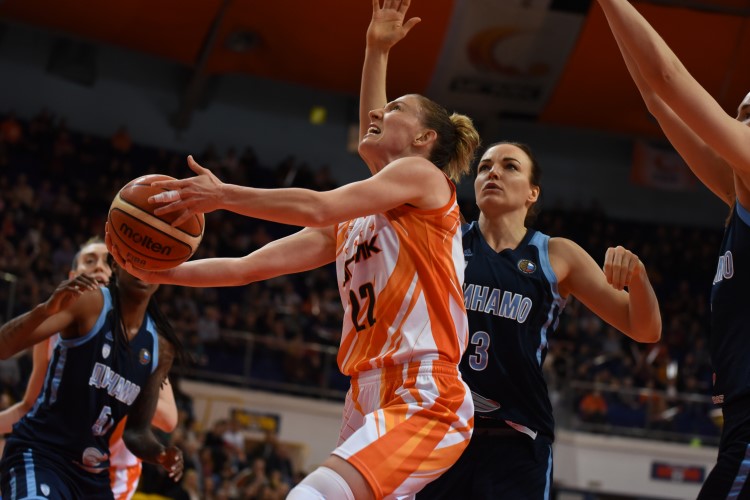 UMMC Ekaterinburg – Dynamo Kursk 100:88
Quarters' results: 32-15, 27-21, 21-28, 20-24
UMMC played its typical game. Foxes rode past the opponent in first 15 minutes and by the time of the interval break gathered a double-figure score advantage – -59:36. Later the opponents changed sides and UMMC stretched the leadership up to 27 points. The next moment the guests went on a quick run tacking few crucial points. Miguel Mendez's team was strong enough to restore the control over the game and converted the accumulated advantage into a comfortable victory – 100:88.
UMMC center Brittney Griner was the most dangerous sniper that night and ended up with 35 points and 6 rebounds. Breanna Stewart harvested double-double of 28 points and 10 rebounds, while Courtney Vandersloot contributed 23 points and 10 rebounds.
The opponents replied with 19 points from DeWanna Bonner.
UMMC Head Coach Miguel Mendez:
- I am happy with the team tonight, because it was a hard game for us to play in the Russian league with a short rotation, so I think we played a very good game in general and showed good basketball in the first half. We used all the players, played good defense and offense, showed very dynamic basketball. Therefore, I am happy with our first half. We also controlled the game in the second half and had some good moments in one-on-one situations. They were coming close to us, but we were able to handle it all the way to the end.
UMMC is having the next game of the domestic championship second round on March 7 in Orenburg.