01/16/2020
UMMC players passed the GTO test
Tonight UMMC players participated in the GTO test that took part in the local Kalininets gym in Ekaterinburg. Players not only worked as the referees, but also took part in the series of physical test in order to meet the required standards.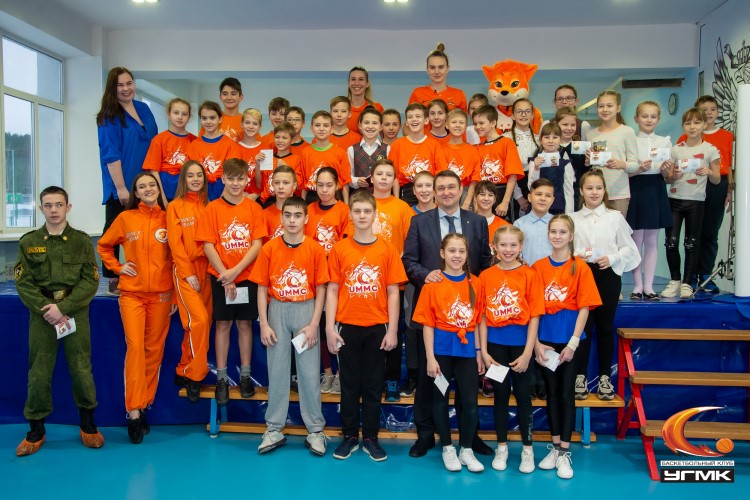 To begin with, an acting EuroLeague and Russian champions along with the Funny Foxes cheerleaders and clubs' mascot Fox Mike conducted a warmup and stretch session along with all participants. Later under the supervision of professional referees, the team members joined 25 other teenagers in their attempt to fulfill all test program required to meet the GTO standard. Foxes did the pull-ups, push-ups, body crunches, jumped up and down and fired from the pneumatic rifle in order to score points and get the «golden» badge.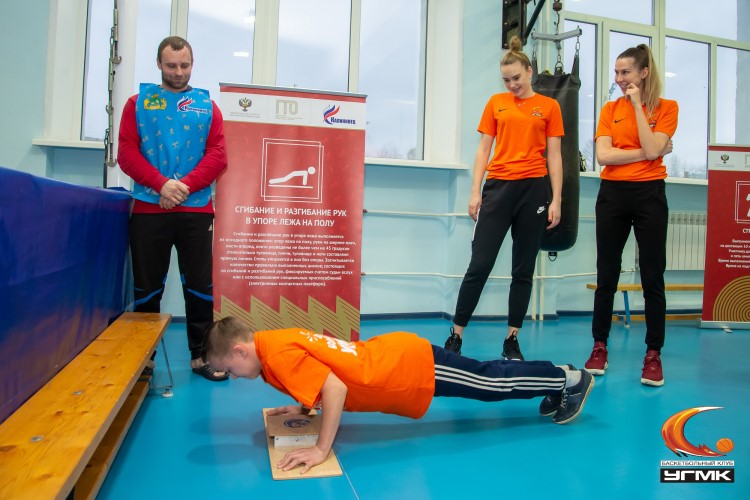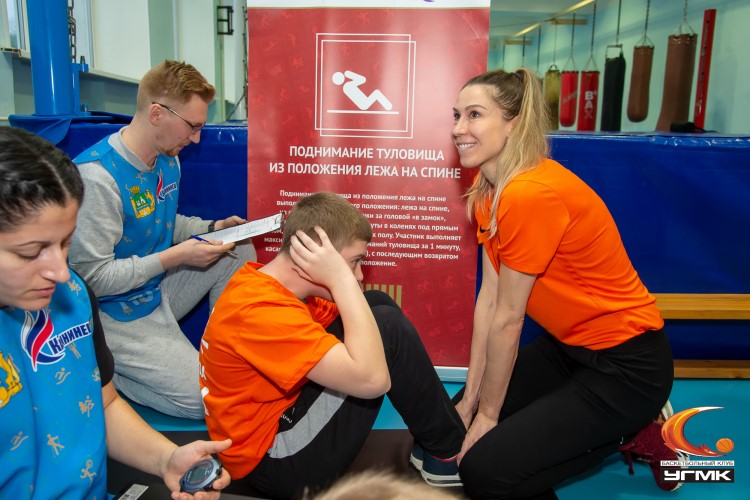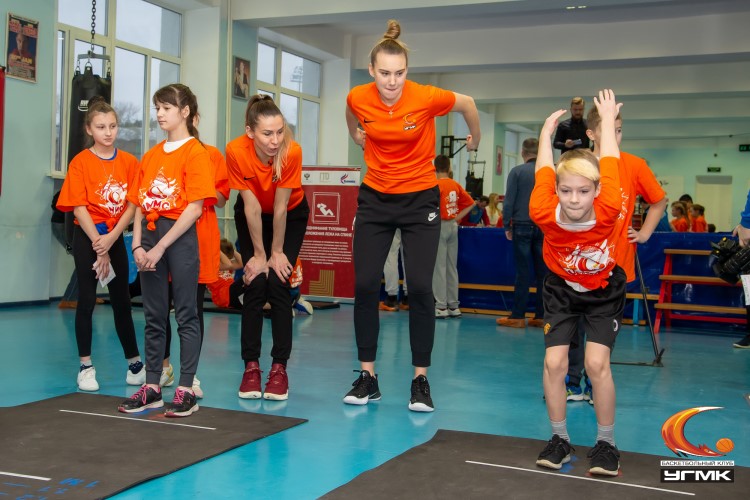 While passing the jump test Raisa Musina forced all her muscles to work hard:
-It was not an easy thing. I felt my every muscle working hard. The guys did a great job. They not only had a lot of physical trainings but also set a target and did a lot of work in order to achieve it.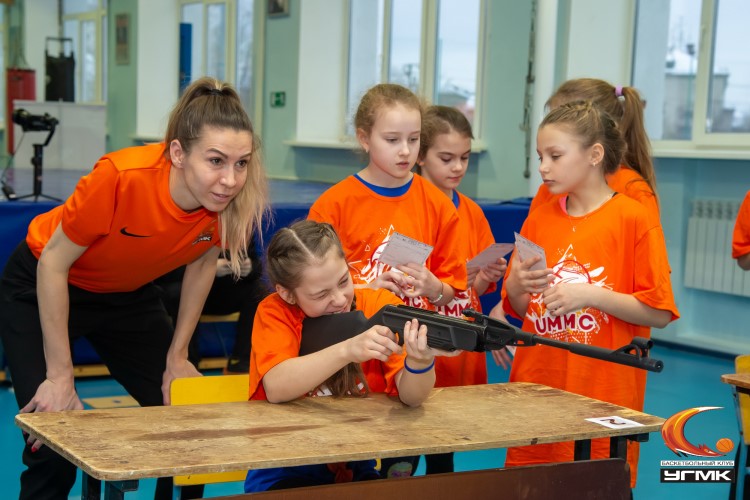 Evgeniia Beliakova checked out her shooting skills. By the way, yesterday UMMC won another EuroLeague match – 97:44. Team captain showed perfect shooting when all her balls fell down the opponent's hoop. This time was not an exception and all shots were hundred percent successful. On the other hand, Evgeniia was also impressed and inspired by the knowledge and skills of all test participants.
-It is the first time when I am participation in the GTO test. I am deeply impressed by the way kids do everything: they pass all the tasks fast and know well all the rules and regulations. I am proud of all these kids. I am a professional sportsmen and I see a lot of things to learn and follow their example. They are great and did a good job.
It is also a great idea that everyone can participate and try to pass the GTO test. First – it is very competitive, it is important for the children and all of them told me that they felt the way they grow up and improve with every next year. Second, it is much more interesting and fun then a regular PE lesson.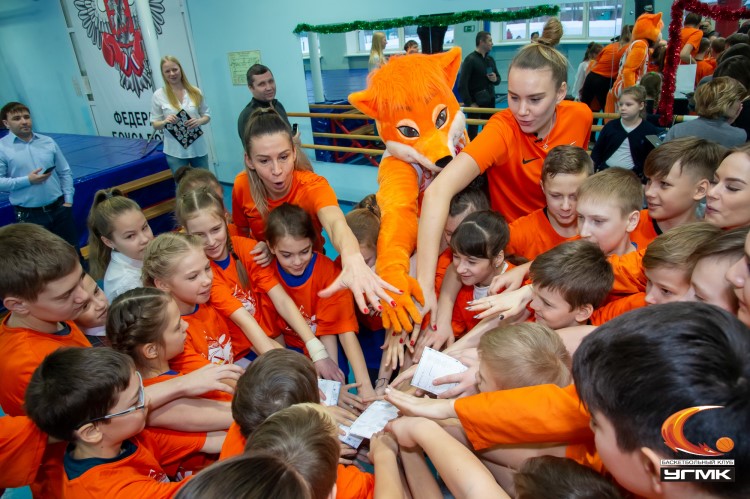 In the end of the event, 12 teenagers were strong enough to meet all GTO requirements and got their «golden» badges from UMMC players.
In case anyone want to try to past the GTO (Ready for Labor and Defense) test BC UMMC welcomes everyone to special zones that will be working during the next home games on 19 and 22 January in DIVS arena on the first floor hall.