News
12/22/2019
Foxes took the fourth Russian Cup silver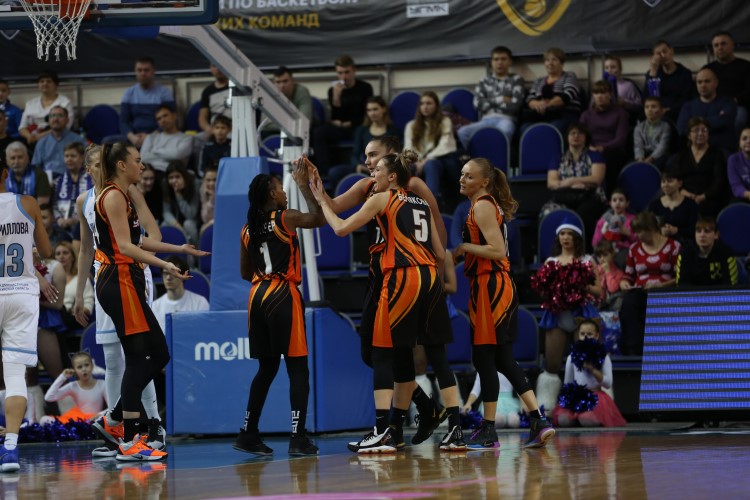 Dynamo Kursk – UMMC Ekaterinburg 84:71
Quarters' results: 18-25, 20-18, 21-15, 25-13
A year ago in Kursk UMMC celebrated its 9th Russian Cup Champion title. This time once again the guests captured the initiative since the first game seconds and held the game under control for three quarters. Foxes were active in defense and were able stop the opponents' initiatives on our side. UMMC was also fast in transition running in attack and as a result showed good shooting percentage. Hard work allowed the visiting side to capture the leadership and by the time of the interval break to grab 10 extra points – 31:41.
However, this fact turned into a great motivation factor that propelled the hosts forward. In the middle of the fourth period, they caught up with the leader within a single shot. UMMC quickly responded and cut down this attempt by scoring points and widening the score gap. However, Kursk showed true desire to win and within few minutes before the last 2-minute break, they were able to come back and for the first time take the leaders' position – 59:58.
In the last quarter, the opponents in fact started the contest from scratch. This time the game luck turned away from Foxes. UMMC spent a game in short rotation, our players were tired and missed easy shots. Foxes could not hold back the «white-blues» who came up with an 11-0 run and started scoring only in the middle of the period. Miguel Mendez's team did not give up, but did not have enough firepower to catch up with the leader and cut down the score difference – 84:71.
Our team leaves to have the New Year vacations. Since the beginning of the season, Foxes have won the SuperCup Women, Russian Cup silver and so far demonstrate perfect results in the Russian Premier-league championship and top the EuroLeague Group A standings.
UMMC is having its first 2020 game on January 6 in Ekaterinburg competing in the Russian domestic regular tournament against Spartak from Noginsk.