News
12/06/2019
BC UMMC opened the Basketball New Year Tree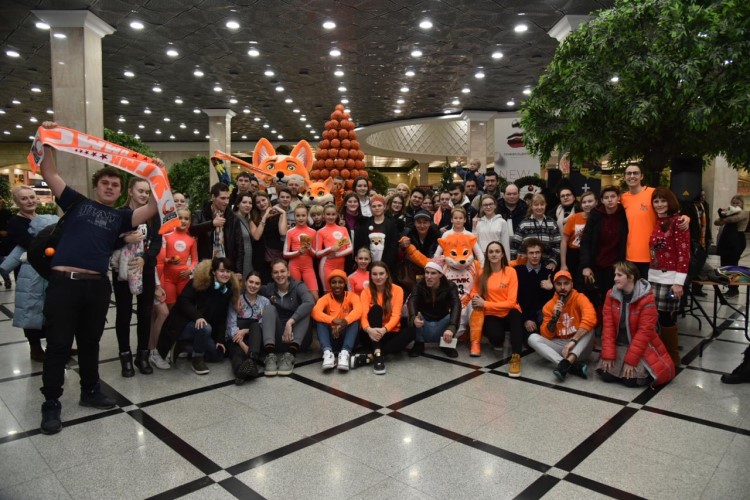 Yesterday on December 5 BC UMMC in cooperation with the volunteers from the movement «On the roads of goodness» opened a goodwill project and presented a unique New Year Tree for all Ekaterinburg citizens and the guests from other cities.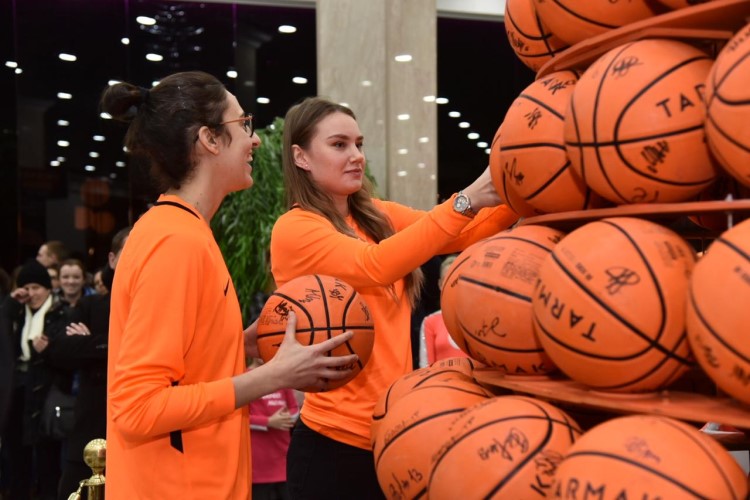 4-meter beautiful «tree» was made up of 230 basketball balls with the autographs of the UMMC players and it was exhibited in Grinvich trade center.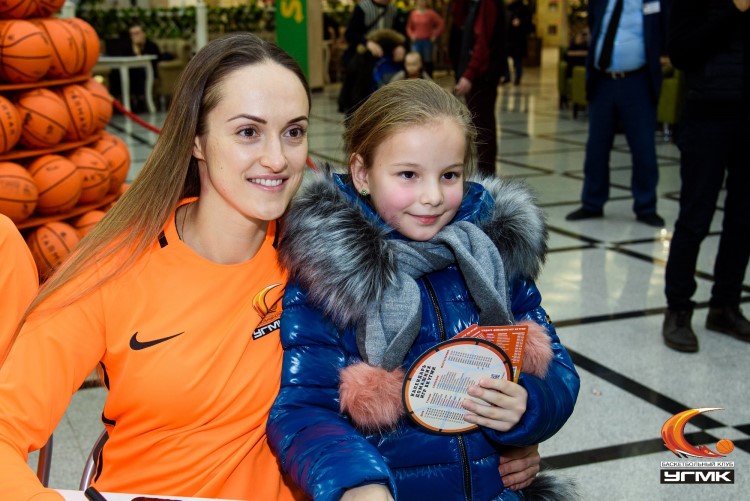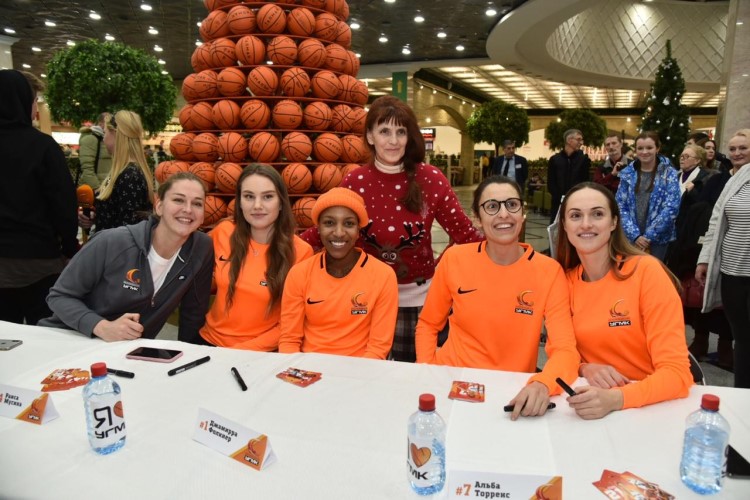 UMMC forward Emma Meesseman:
- We decided to support and excellent idea of involving the kids in sport. For over a week in the beginning of the practices, we signed the balls. There were too many balls, but we knew that we did it for a good cause. It is great that due to this project many more children will be involved into sports and will have an opportunity to play basketball or any other kind of sport. I hope they will be happy. I would like to be a part of the project and give these balls to the kids to see smiles on their faces in return.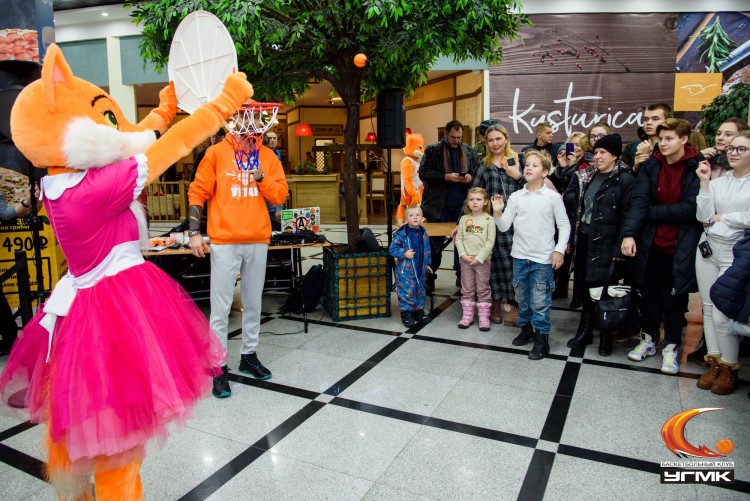 Orange beauty Baseball New Year Tree will bring joy and warm hearts of the citizens for the whole December. After the New Year vacations. After it the «On the roads of goodness» volunteers will distribute all balls from the tree among the kids.