News
11/03/2019
UMMC took the sixth Premier-league win after defeated Sparta&K
UMMC continues on the road series. Competing in the Premier-league tournament an acting domestic and EuroLeague Champion acting on the road overpowered Sparta&K.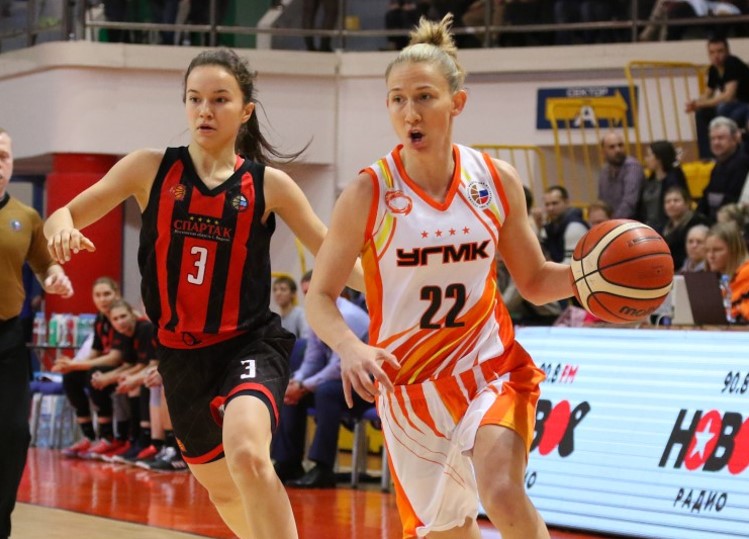 Sparta&K Vidnoje – UMMC Ekaterinburg

76:92
Quarters' results: 15-15, 14-29, 11-19, 36-29
Since the first minutes, it became clear that it would be a tough challenge. For over 15 minutes, both sides showed battle spirit and an even game – for 9 times the scoreboard showed even figures. Only in the middle of the second quarter UMMC step by step accelerated the game pace and came up with 17:3 run. As a result Foxes left the court to have and interval break with 15-point advantage – 44:29.
In the second half, an acting Champion was totally dominating in all game components depriving the opponent of any chances for success. With 6 minutes to play until the end, UMMC increased its leadership to 30 points – 79:49. The hosts simply could not agree on what was going on and in the very end of the match erupted in a series of effective downtown shots. Nevertheless, in did not help them to avoid a defeat. UMMC celebrated the sixth win in the domestic regular championship – 92:76. For now, Foxes demonstrated one hundred percent result and kept number one position in the Premier-league standings.
Brittney Griner showed high class and the best efficiency with 29 points and 9 rebounds. Maria Vadeeva was close to grasp another double-double with 14 points, 8 rebounds, while Jonquel Jones came up with 11 points and 7 rebounds.
For the home side Ksenia Levchenko scored 20 points.
UMMC is about to finish long on the road campaign on November 6 in Prague competing in the next match of the EuroLeague group round against local USK. Meanwhile Foxes are having the next home game on November 10. In the Quarter-Final match of the Russian Cup Miguel Mendez's team is going to face at DIVS arena the opponents from MBA Moscow.