News
10/20/2019
Foxed celebrated the UMMC's anniversary by defeating Krasnoyarsk
While moving on in the domestic championship an acting Champion of Russia and EuroLeague UMMC breezed their way to a victory in Krasnoyarsk against local Enisey. Foxes dedicated their success to the 20th anniversary of the Ural Mining and Metallurgical Company.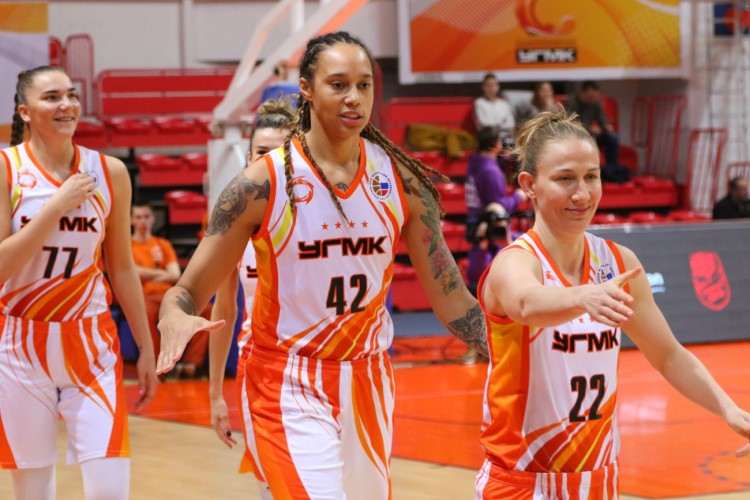 Enisey Krasnoyarsk krai – UMMC Ekaterinburg 64:85
Quarters' results: 17-21, 12-30, 18-20, 17-14
It is not a secret that UMMC is always a major irritant for all kind of opponents. Every team tries to do the best it can competing against the powerhouse from Ekaterinburg. Enisey Krasnoyarsk followed this tradition and did not become an exception in the rule. Olga Shuneykina's team tried to act tough and pick up a serious fight. However, in the second period UMMC made everything clear by gathering more point then the home team all together in the first half.
The game flow did not suffer any changes after the interval break. UMMC coaches used wide rotation and let all players to go out on court. An acting Champion put the game under its total control and never eased their intensity until the final buzzer. Foxes celebrated the fourth consecutive Premier-league victory.
In the road match in Krasnoyarsk krai 3 Foxes gathered double-doubles: Brittney Griner – 22 points and 13 rebounds, Maria Vadeeva – 15 points and 10 rebounds, Courtney Vandesloot – 12 points and 12 assists. Raisa Musina was one-step away from her double-double – 14 points and 8 rebound, while Allie Quigley added 14 points.
For Enisey, Aleksandra Marchenkova scored 9 points as well as Aleksandra Shtanko who contributed 9 more points.
UMMC is having the next game on October 23 in Ekaterinburg. Competing in the second round of the EuroLeague group stage Foxes are about to face the guests from Nadezhda Orenburg at DIVS Arena. The game starts at 19.00.